Caring for a cleaner way to fly.
Aviation shrinks the world. It brings different people and cultures closer together, but it comes with responsibility. It's why we set ourselves the mission to pioneer sustainable aerospace for a safe and united world. From the most fuel-efficient single-aisle airliner in operation today to developing the world's first zero emission aircraft, we're doing everything to make sure the world remains a beautiful place. 

Sustainability across the aircraft lifecycle.
Our industry has a significant role to play on environmental challenges. We believe that by demanding more of ourselves, we can demand less of our planet.
To reduce the impact of aircraft operations on the environment Airbus Services works in collaboration with the entire supply chain to address all the ground and flight phases, and this all along the life cycle of your aircraft.
For that purpose, we propose a range of solutions that focus on the reduction of CO2, noise and waste.
We guide you on the path to fuel savings with solutions that are also supporting decarbonisation. NAVBLUE and Airframe Services deploy fuel efficiency solutions during the flight and on the ground improving not only carbon footprint but also local air quality. The willingness to reduce the fuel consumption has the power to address two major expectations: climate and costs.
We offer services to maintain & optimise your material & assets leading as well to reduce your waste footprint on parts with SATAIR, up to the aircraft end of life.
We provide disruptive solutions to expand your route network while minimising your noise footprint.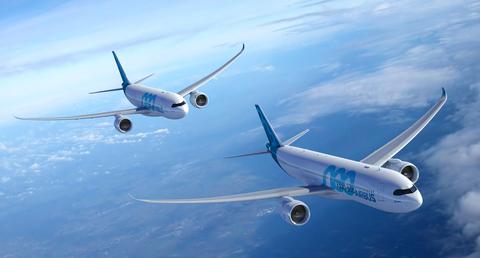 Committed to environmental protection
Aviation has the power to connect people and cultures and our commitment to pioneer sustainable aerospace is part of Airbus' DNA. This is not only reflected in our Services but also throughout everything we do. We are convinced that sustainable air travel is not only possible, but achievable in our lifetime. Discover more on the different environmental topics that matter for Airbus.