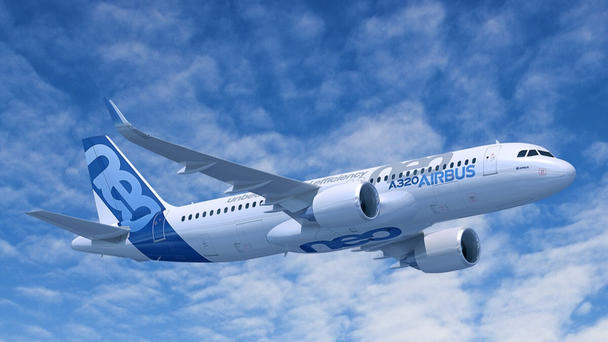 Learn with aviation pioneers
In approximately 18 months, the Airbus Pilot Cadet Training Programme provides you with an integrated Airline Transport Pilot Licence (ATPL).
A full-time engaging pathway combining flight training and ground school to prepare you progressively for a rewarding future. From Airbus Cadet to a pilot ready to fly and work for an airline.
Highly experienced instructors, modern aircraft, latest generation training devices & techniques, spacious facilities, a dedicated team & individual support throughout, to stay focused on the essential: your career!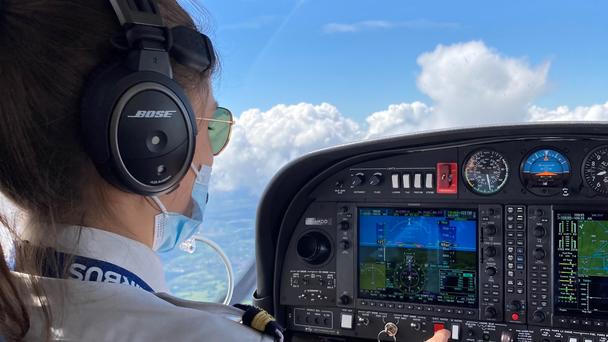 Become a competent pilot
Smoothly accompanied from a training to an operational airline environment, you will be equipped with a 'frozen' Airline Transport Pilot Licence (ATPL), completed by a Jet Orientation & Multi-Crew Cooperation (JOC/MCC) courses.
Begin ab-initio Initial phases within

our Flight Academy Network

,

to earn an

Airbus Commercial Pilot Licence

with Single & 

Multi-Engine, Instrument Rating

& Visual Flight Rules

(or CPL VFR / IRME)

.

Then, perform the

Intermediate training (JOC/MCC)

in an Airbus Training Centre, likewise the

Advanced training

(

Type Rating

), and so on.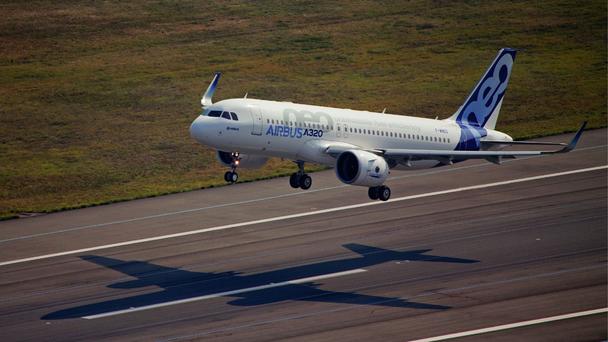 Embrace the Airbus experience
The

Airbus Flight Training Reference (AFTR)

raising and harmonising the level of training globally

 

A worldwide

Approved Training Organisation

(ATO)

expertise for highest quality, safety mindset & innovation

A unique

Cadet experience

to discover the aviation industry with and within Airbus

The

Airbus Cadet Code

to monitor both technical and soft skills

Cadet Alumni

network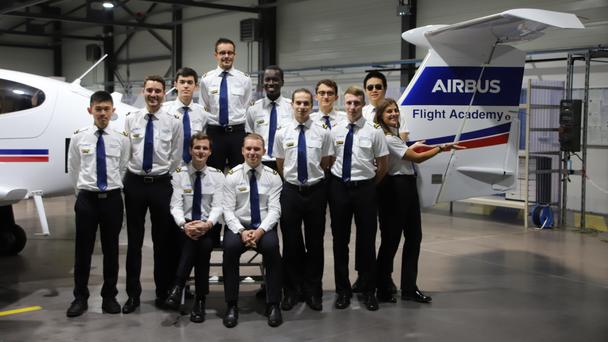 Join our network
Renowned & fully standardised

flight school members

Highly qualified

flight instructors & experts

One

single

standard & programme worldwide

Modern fleet &

latest generation training

devices

Attractive

campus, multicultural environment, training experience diversity

Growing

training locations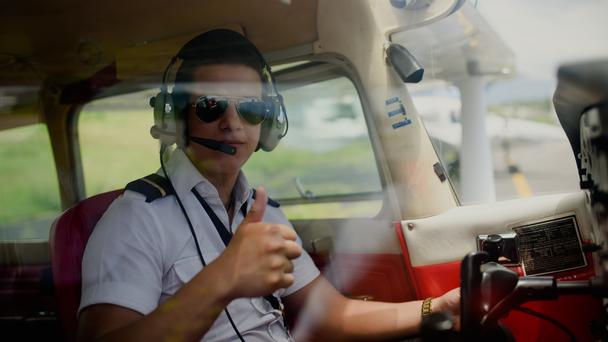 Pioneering your future
A fully

Competency-based training & assessment (CBTA)

focus on individuals

An

EASA & Mexican DGAC

based programme designed by Airbus

A

progressive

path in harmonised sequencing

An

up-to-date approach

incorporating the latest manufacturer's inputs, high safety standards in close relationship with authorities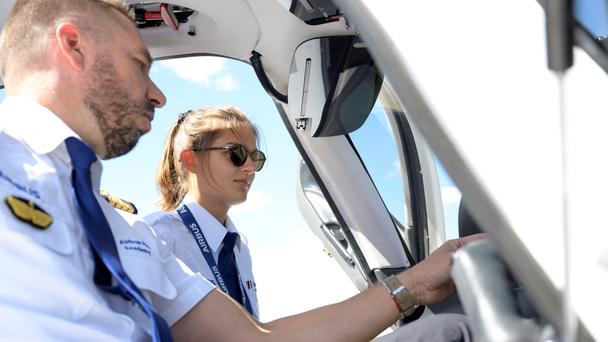 A unique guidance
Individual accompaniment 

all along the way: small teaching groups, reinforced pedagogical monitoring, referent instructor & dedicated team, assistance for funding, accommodation, passport visa, etc.

Customised

solutions: InTake Licence, optional license conversion courses, according to your needs
As an Airbus Pilot Cadet, you will also benefit from exclusive options designed to ensure a successful training experience, to develop and maintain your competencies throughout; amongst:
Welcome package including iPad, logbook, uniform kits, goodies, etc.
Access to dedicated learning platforms (e.g e-ATPL for theoretical studies), latest technical inputs & pedagogical resources
Early aviation exposure, InTake Licence, training reinforcement, etc.
Access to Cadet Alumni network: assistance, forum, conferences, professional meetings, etc.
Customised training path: conversion courses, etc.
Full training provided in English
A CBTA*-based training designed to become operational step by step
We pioneer the latest training techniques to optimise the development of pilot fundamentals skills in a harmonised sequencing.
*Competency-Based Training and Assessment is an innovative approach focused on your individual abilities & needs, to assess & ensure you develop the right knowledge & skills to perform.
Discover how below:
(7 weeks)
Discover, confirm & be prepared for your first solo flight.
After about 70 hours of ground training, 20 simulation & flight hours on Single-engine aircraft a last in-flight hour evaluation the Pilot confirmation will validate your potential to become an Airbus Cadet.
 (~33 weeks)
Acquire the essential basics
Approximately 750 hours of theoretical ATPL classroom training with qualified instructors, composed of:
Air Law 

Meteorology

Aircraft General Knowledge

General navigation 

Instrumentation

Radio navigation

Mass and balance 

Operational procedures

Performances

Principles of flight

Flight planning and monitoring 

Communications

Human Performances and Limitations
Completion of the theoretical ATP phase
 (~28 weeks)
Practice, practice and practice
Approximately 200 flight hours of practical training (simulation & flight) & 71 hours of ground school including:
Single Engine (SE) & Multi Engine (ME) training fully performed on a modern fleet, in Visual Flight Rules (VFR) and Instrument Flight Rules (IFR) conditions

Flight Simulation Training Devices (FSTD) latest generation

Commercial Pilot License (CPL) Visual Flight Rules & Instrument Rating Multi-Engine ground & flight training

Technical & Non technical skills monitoring 
Completion of the Airbus CPL VFR /IRME.
 (~3 weeks)
Be prepared for your Airline Pilot position
12 days of classroom & flight simulation on a

Flight Simulation Training Device

such as Airbus A320 Full Flight Simulator (FFS)

High altitude operations and commercial jet performance handling

Multi-crew cockpit co-operations exposition to act as a First Officer (FO)
Completion of the Airbus integrated ATPL and the Airbus Cadet Code certification driven from screening to graduation