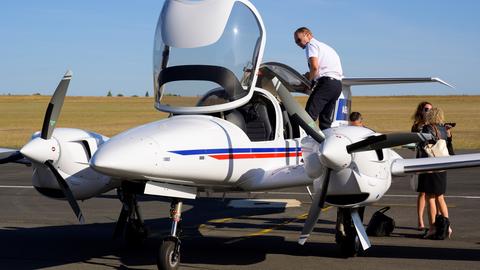 Explore our network
Discover our flight school members who are committed to deliver the Airbus Pilot Cadet Training programme with the same quality, demand and passion worldwide.
Learn with highly qualified instructors & inspiring experts dedicated to your progress. 
Enjoy our locations, multiple flight bases, supportive training environment, engaging training techniques & devices, to ensure a successful training experience in the best conditions.
The biggest Cirrus fleet in France, the largest flight school fleet in Mexico.
Comfortable, both single and multi-engine aircraft with the latest full glass cockpit technology to ensure the best flight training experience and more!
Alsim AL42 (FR)
A320
Redbird FMX
PFC Modular Flight Desk (MFD)
Precision Flight Control CAT II (PFC)
ELITE TH-100 - instrument flight rules (IFR)
Redbird Garmin 1000
CR-12
Redbird TD2