GAMECO and SATAIR extend long-term Airbus Managed Inventory (AMI) agreement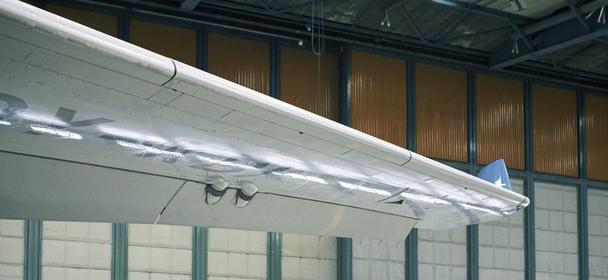 Zhuhai Airshow, China, 28 September 2021 – GAMECO (Guangzhou Aircraft Maintenance Engineering Co., Ltd.), a leading MRO in the Chinese aviation aftermarket, has signed a contract with Satair extending its long-term agreement for the Airbus Managed Inventory service. The new agreement extends the contract for a multi-year period to secure long-term flexibility and reliability to GAMECO's inventory management.
Five years ago, GAMECO became the first customer in China for Satair's AMI solution which supports aviation customers in reducing their inventory holding costs for high-usage and non-repairable Airbus proprietary parts.
Andy Lee, Managing Director, Satair China, highlights: "Since 2016, the AMI service has contributed to a reduction of AOG order rate, increase of the material availability and planning accuracy at GAMECO."
AMI is a fee-based service offering that automatically replenishes customers' frequently consumed inventories of low-value, non-repairable parts at their facilities. This is done through monitoring of consumption through messages which generate orders for replacement parts electronically and refill the stock according to agreed inventory levels. The bigger the turnover of parts, the lower the service fee, and the scope of part numbers managed can be in the hundreds or thousands.
With AMI, GAMECO supports more than 350 Airbus aircraft operating in China consisting primarily of Airbus A320 family, A330 and A380 for which all the part numbers scoped in the AMI solution are exclusively procured and managed by Satair.
Bart Reijnen, CEO, Satair, comments: "We are very pleased that GAMECO continues to entrust Satair with managing its expendable procurement. The past five years of service testify the great benefits GAMECO has recognised in Satair's AMI solution including a successful reduction of priority orders. "
Norbert Marx, CEO, GAMECO, says: "At GAMECO, we continue to see the positive effects Satair's AMI solution has on our operations, and we look forward to build on our fruitful relationship in the years to come."
About GAMECO
GAMECO, established in October 1989 at Guangzhou Baiyun International Airport, is a joint venture of China Southern Airlines Co. Ltd. (CSN) (50%), Hutchison A/C Maintenance Investment Ltd. (25%) and South China Int'l A/C Engineering Co. Ltd. (25%), that specializes in aircraft and airborne component maintenance, repair and overhaul.
About Satair
Satair is a global company and world leader in the commercial aerospace aftermarket. The company supports the complete life cycle of the aircraft with a full and integrated portfolio of flexible, value adding material management products, services and tailored support modules across all platforms. As a key part of Airbus customer services, Satair has exclusive or primary distribution arrangements for aerospace component manufacturers, and supplies parts to multi-fleet customer airlines and MRO companies. It also fulfils the material service support obligation for the in-service fleet of more than 11,000 Airbus aircraft. Visit www.satair.com.