The aviation industry faces new challenges every day. Proximity, technology, competitiveness, training for the individual and extended partnerships are the new horizons for today and tomorrow. As the leading aircraft manufacturer, we are taking a proactive initiative to reach these new horizons together with our end-to-end training offer.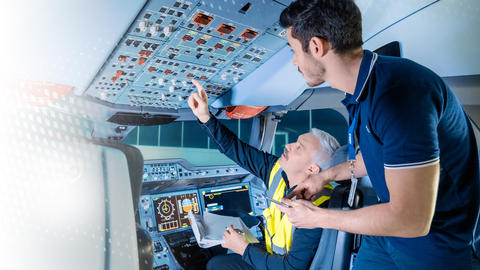 Train
Safety starts from the very first day a person flies, and never stops.
The primary goal of Airbus training is naturally to ensure the safe and efficient flight of Airbus aircraft, supported via the acquisition of solid aviation skills and high quality training throughout a trainees education and career.