Airbus Services purpose is to further enhance safety in the aviation industry, strengthen our relationship with our customers and contribute to a more sustainable future. From a fully integrated package including training, flight operations, maintenance, upgrades, dismantling & recycling, to a single ad hoc solution, our complete services portfolio covers the entire aircraft life cycle from entry into service to end-of-life.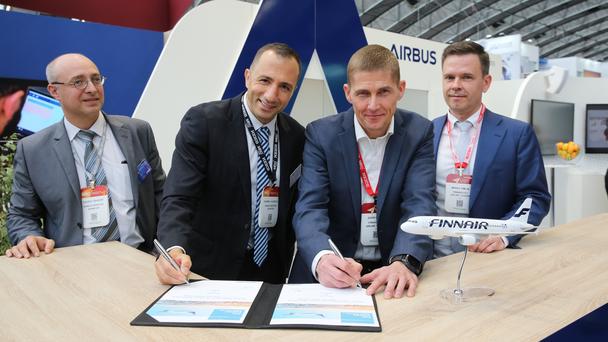 Airbus receives first A320 Flight Hour Services maintenance contract in Europe to support Finnair's entire single aisle fleet
Finnair has selected Airbus's Flight Hour Services (FHS) to support its entire A320 Family fleet (35 aircraft), thus becoming the first European FHS customer for an A320 fleet.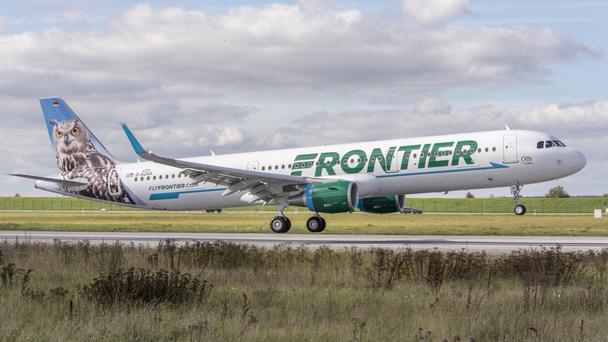 Frontier Airlines selects Skywise Health Monitoring as future fleet performance tool
Frontier Airlines has become the latest North American operator to adopt Skywise Health Monitoring as its key future fleet performance tool under a five year contract covering 111 single-aisle aircraft.
PLAY chooses NAVBLUE's innovative Plan & Control suite to optimize their Flight Operations
PLAY, the Iceland based start-up airline that started operations in June 2021, has signed a long-term deal with NAVBLUE for its innovative OCC suite. NAVBLUE's Plan & Control suite covers Flight Planning, Flight Following, Operations Control, Crew Management and Aircraft Performance. Additionally, PLAY has also signed on for NAVBLUE's electronic flight bag solution Flysmart+.
Sustainability across the aircraft lifecycle.
Our industry has a significant role to play on environmental challenges. We believe that by demanding more of ourselves, we can demand less of our planet.
To reduce the impact of aircraft operations on the environment Airbus Services works in collaboration with the entire supply chain to address all the ground and flight phases, and this all along the life cycle of your aircraft.
For that purpose, we propose a range of solutions that focus on the reduction of CO2, noise and waste