Flying on routes up to 8,150nm, the A330-800 version of Airbus' A330neo Family typically seats 220 to 260 passengers in three classes of service, while offering capacity for up to 406 travellers in an all-economy class layout.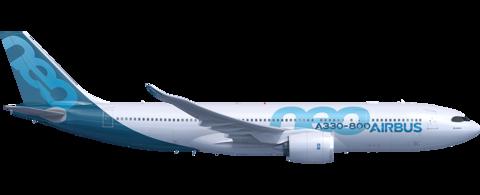 58.82 m / 193 ft 0 in
Overall length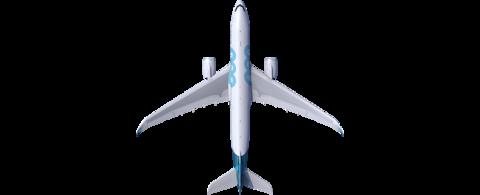 17.39 m / 57 ft 1 in
Height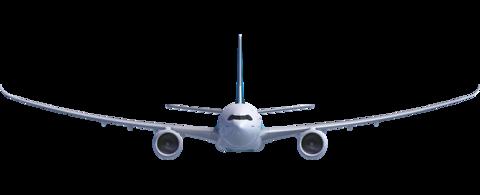 64 m / 210 ft 0 in
Wing span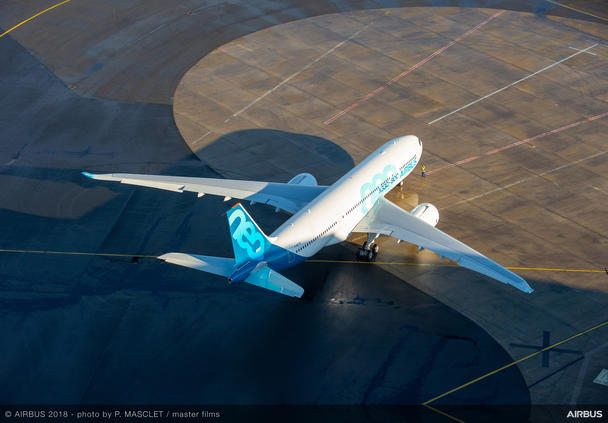 The efficient entry-level widebody for long-haul
The A330-800 has the same fuselage length of Airbus' popular A330-200 but benefits from an expanded and re-optimised wing now reaching 64m across compared to the A330-200's 60m. On top it  incorporates the latest-generation Rolls-Royce Trent 7000 engines, along with new technologies and multiple aerodynamic improvements for increased lift and reduced drag, including composite winglet devices.
Designed to be efficient on any sector length, the A330neo reduces fuel consumption and CO2 emissions by 25% compared to previous-generation aircraft, and offers double-digit cost advantages per seat, providing airlines with more revenue opportunities.
To enhance its range versatility, the A330-800 is proposed in different weight variants up to 251 tonnes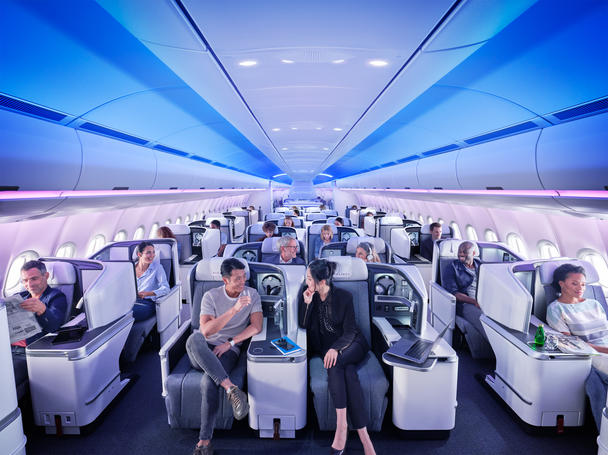 A passenger-pleasing cabin
The A330neo was the first jetliner to feature Airbus' Airspace cabin philosophy, providing passengers new standards of comfort and on-board relaxation. 
Utilising cutting-edge cabin developments first developed on the A350 and encompassing four key pillars – comfort, ambience, services and design – Airspace offers more personal space and a unique welcome area, as well as Airbus' signature design elements to create a cabin that represents the highest standards of design and luxury.
Welcomed aboard by wide seats and a beautifully lit cabin, passengers also can enjoy the latest generation of in-flight entertainment or take care of business with e-mail and Wi-Fi capabilities. No matter the flight duration, passengers can have access to everything they need to truly relax and enjoy the trip. 
---
Discover more about the products in our A330 Family
---
Find out how the A330neo Family can boost profitability
Advanced for market sustainability
Advanced to seamlessly bridge single-aisle and widebody operations, for today and tomorrow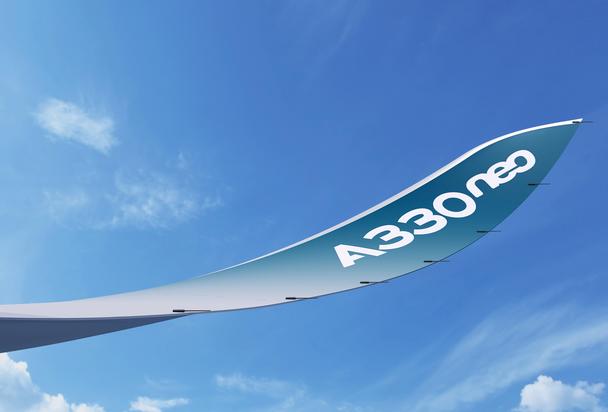 Advanced to future-proof your widebody fleet
Proven maturity with the latest technology and new generation economics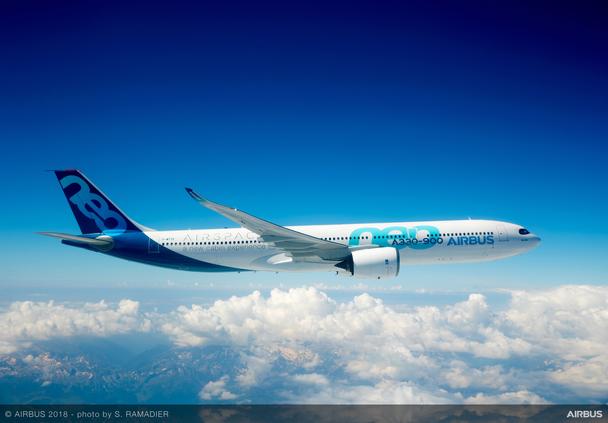 Advanced to easily introduce widebody operations
Lower your risk with the most versatile and accessible widebody designed with even more revenue-generating features.
---
Learn more about our product portfolio