#01
GAIN MISSION FLEXIBILITY
With the A220's range, proven performance and the ability to fly from challenging airports, operators can comfortably open new route opportunities and grow existing networks.
#02
RIGHT-SIZE YOUR FLEET
Purpose-built for the 100-150 seat market, the A220 delivers a family of uniquely versatile aircraft giving operators the choice to right-size their regional aircraft or complement their larger single-aisle fleets.
#03
SUPPORT ANY MISSION
Whether you operate domestic flights, want to explore new route opportunities with international flights or operate a hybrid network, the NAVBLUE flight operations solution seamlessly adapt to your operations.
The A220's performance and range make it a uniquely flexible aircraft family with the ability to fly a wide variety of missions including routes with challenging airports.
With a range of up to 3,450nm the A220 offers a unique ability to fly both regional and longer range missions with one single aircraft type. Its superior range capability, similar to that of large single-aisles, allows more destinations to be served while being more fuel-efficient and having lower operating costs per trip. This brings valuable flexibility for airlines, allowing them to seamlessly adapt their schedules, meet demand and open new routes at the lowest risk.
The Airbus A220-300 provides both greater capacity and longer range(...).Notably, the longer range of the aircraft has enabled airBaltic to launch direct flights to destinations such as Abu Dhabi, Almaty, Malaga and Lisbon.
Andris VAIVODS, airBaltic's SVP Technical Operation
The A220 family is the only in-production aircraft in its class capable of performing both steep approach and long-range operations, unlocking new route opportunities for airlines.
The A220 is ideal for hot-and-high and city centre airport operations.
In fact, the A220-100 is the largest aircraft able to operate in the constrained environment of London City Airport.
From such challenging airports, the A220 Family's performance and efficiency give it a built-in advantage. The type also recently achieved 180-minute extended operations (ETOPS) certification, paving the way for A220 customers to start new direct non-limiting routings over water or in remote or underserved regions.
With this aircraft, we're able to operate on longer routes, such as Moscow, Cairo or Hurghada, as well as at operationally challenging airports with short and narrow runways and complex approaches, such as London City and Florence. At the same time, the A220 is an all-rounder that can be used for all our other short and medium-haul destinations.
     Peter KOCH, SWISS's A220 Fleet Chief
 
The A220 Family is a clean-sheet design purpose-built for the 100 to 150 seat market.
Made up of 2 aircraft variants, the A220 Family gives operators the versatility to right-size their operation, whatever their business model.
The A220 has proven to successfully respond to customer needs to right-size their operations. By replacing regional aircraft and complementing larger single-aisles, like the A320 Family, operators are using the versatility of the A220 Family to optimise their fleet management with a low-risk solution. The A220 Family helps fill the gap to grow fleets, open new route opportunities, and build new business models to meet market demands.
In the current reduced demand environment, it's important to leverage the most efficient aircraft in the fleet. The A220 helped us fill a gap in terms of capacity between regional aircrafts and larger narrow-body aircraft, for which, the break-even threshold is too high in the current context.
      Mark GARLADO, SVP, Network Planning and Revenue Management at Air Canada
To get the most out of the A220's flexibility, NAVBLUE offers a solution to optimise any type of operations.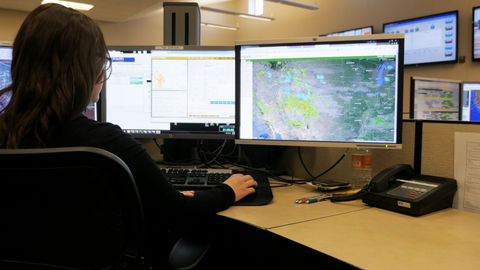 N-Flight Planning
N-Flight Planning is a dispatch solution allowing you to create the safest and most cost-effective routes for your operations. With NAVBLUE's full knowledge of the A220, you will get the best optimisation possible for your fleet, even if operating a mixed fleet.
Hawaiian Airlines currently uses N-Flight Planning to optimise routes and sees a real cost advantage
The airline will see a number of flight operations benefits and reduced operating costs through increased flight plan accuracy, dynamic route construction and higher productivity of dispatchers and flight planners. 
NAVBLUE's N-Flight Planning also offers superior route optimisation results, with integrated avoidance of in-flight hazards, such as forecast turbulence, icing and thunderstorms. The system also provides Receiver Autonomous Integrity Monitoring (RAIM) and Automatic Dependent Surveillance-Broadcast (ADS-B) prediction capabilities to support Hawaiian's international and inter-island operations.
Unleash the full potential of the A220's flexibility with N-Flight Planning by NAVBLUE to seamlessly optimise your flight operations and meet market demand.
---
Continue exploring the A220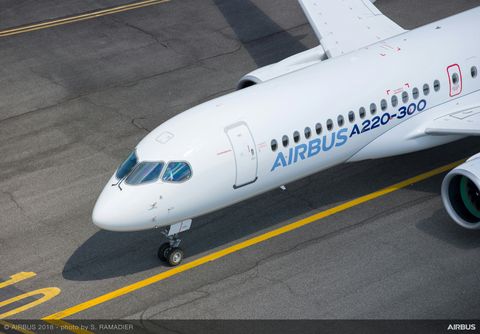 Easy integration
Minimise upfront investments. Maximise your operational reliability. Airbus provides turnkey solutions to facilitate the integration of the A220 into your fleet.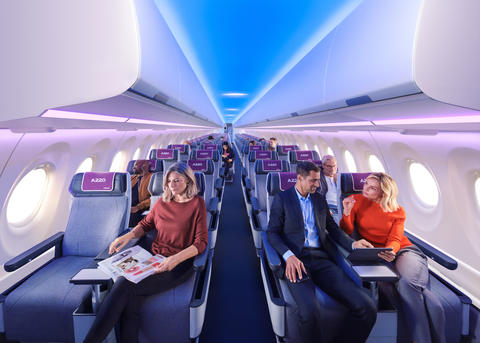 Maximum profitability
Maximise profitability with the A220's unbeatable cost efficiency and revenue generating capabilities - including one of the most comfortable single-aisle cabins your passengers will love.