#01
LOW OPERATING COST BY DESIGN
The A220's clean-sheet design delivers 25% lower operating cost per seat. Gain real savings on every single-aisle mission and maximise your profitability.
#02
EVEN MORE REVENUE OPPORTUNITIES
The A220 brings widebody comfort in a single-aisle cabin and with more seat capacity than its closest competitors. Operators now have even more revenue opportunities to take advantage of.
#03
EXTRA OPERATIONAL SAVINGS
Further improve your profitability by optimising the A220's additional revenue opportunities and streamline costs with Airbus' finance consulting offer and eFF+ by NAVBLUE.
#01
LOW OPERATING COST BY DESIGN
The A220 was designed with one goal in mind, savings for operators. With 25% lower operating cost per seat compared to previous generation aircraft, the A220's clean-sheet design has delivered an efficient, versatile and profitable aircraft for operators.
The A220 Family is the only clean-sheet single-aisle right sized for the 100 to 150 seats market. All features combine to deliver 25% lower fuel burn, from the extensive use of advanced materials to its ultra-high bypass PW1500GTF engines, efficient aerodynamics and simplified state-of-the-art systems. Designed to also streamline utilisation and lower maintenance downtime the A220 boosts operators' bottom line across the board. 
The A220 is the low-risk, versatile solution for airlines to rebuild and easily adapt to new levels of demand as the markets slowly open up again in a post-Covid world. 
Purpose-built for flexible operations, the A220 enables airlines to right-size their seat capacity for the right routes, while reducing fuel burn and CO2 emissions by 25%. 
The A220 Family has been designed to be an even better neighbour by also reducing its noise footprint by 50% compared to previous generation aircraft and its NOx emissions are 50% below industry CAEP/6 standards.
The Airbus A220 represents a perfect fit for our narrow-body fleet. Leveraging its favourable economics including its approximately 25 per cent reduction in fuel consumption per seat, it allows us to look at new markets that were too small for our historical fleet. The A220 will also play a critical role in our recovery.
Mark GARLADO, SVP, Network Planning and Revenue Management at Air Canada
#02
EVEN MORE REVENUE OPPORTUNITIES
Grow your brand and customer loyalty from gate to gate and take advantage of all the revenue generating opportunities that the A220 can offer. With its unique overhead video displays, connectivity and comfort features, as well as flexible galleys and PRM lavatories, airlines now have all the elements needed to be a true differentiator in the single-aisle market.
The A220's capacity is an asset to any business model with up to 20 additional seats compared to its closest competitors. With the widest seats and most spacious cabin, the A220 is designed around passenger comfort. From high-density regional routes to long-range high-comfort missions, the A220 has the flexibility to maximise capacity and revenue generation. 
Superbly integrated widebody comfort in a single-aisle cabin, the A220 has been designed from the inside out to provide space where it matters most. The A220 has the widest seats and largest windows of any single-aisle and is equipped with the latest wireless IFE and connectivity options to fully cater to today and tomorrow's most modern flyer. With its generous aisle and spacious overhead bins, passengers can benefit from stress-free boarding and larger baggage allowances while achieving even quicker turnarounds for operators.
Although the low operating cost and the maximised revenue generation of the A220 already offer extremely attractive financial perspectives, additional solutions are available to take your cost and revenue optimisation to the next level.
Boost your results with Airbus Finance Consulting
Our Commercial Boost offer is designed for airlines looking for continuous optimisation. A team of highly skilled specialists with an unbeatable access to the market, its data and its best practices assist you in boosting your commercial and branding strategy, with a high impact on the yield and an expected return-on-investment between 6 months and 2 years.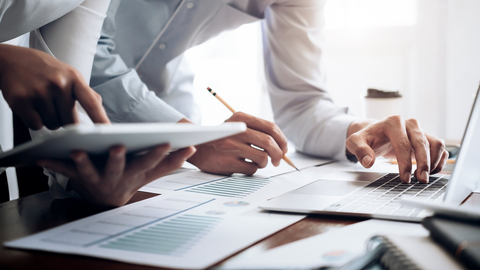 Why choose us?
Involvement of Airbus Marketing experts that created Airbus brand worth 14B$
Full transparency on assumptions, methods, calculation models, and data used
Deep understanding of air transport market evolution
An unbeatable access to market data and airlines
If you have been asking yourselves the following questions, we can support you!
Which ground and on-board products should I develop to distinguish from competitors? 
How can I maximise ancillary revenues?
How to define an effective pricing strategy?
---
Continue exploring the A220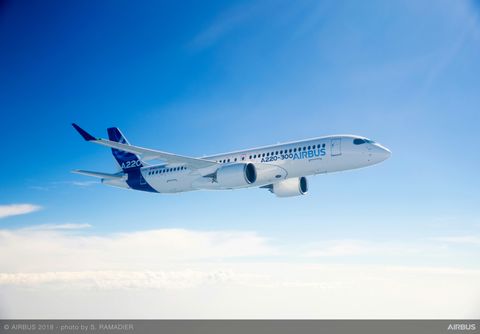 Purpose-built for flexible operations
Open new routes and grow your existing network with the flexible and versatile A220 Family.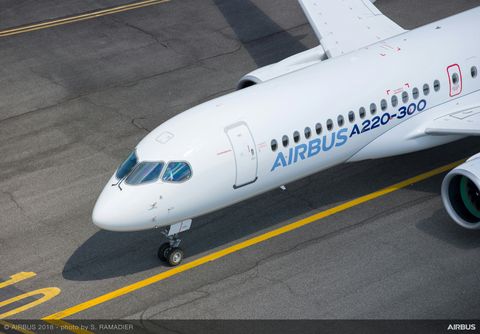 Purpose-built for easy integration
Minimise upfront investments. Maximise your operational reliability. Airbus provides turnkey solutions to facilitate the integration of the A220 into your fleet.