Pressure is building to reach net zero emissions by 2050. To do this, collaboration across the industry is key and was demonstrated at the Airbus Summit in September. Aerospace experts, operators, journalists, influencers and policy makers worldwide joined this sustainability and decarbonisation discussion to explore innovations and cross-sector partnerships that will change the way we travel forever.
From energy providers and technology experts to airports and airlines, the overwhelming message is that the industry must act now, together, in a race towards sustainability which will require speed, efficiency and a global approach.
Making flights more efficient
Airlines have already been taking measures to support the sustainability cause. Globally, they are replacing ageing aircraft with more efficient ones and many are involved in carbon offset programmes or sustainability projects.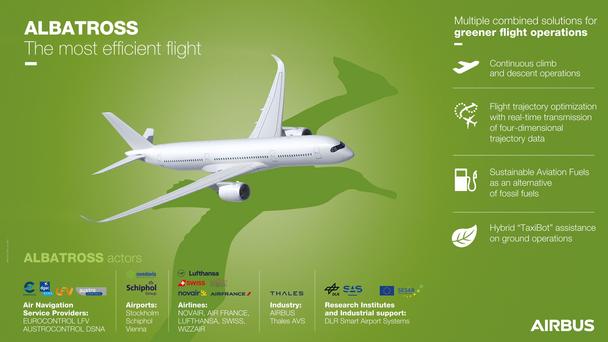 An Air France A320 flew to the summit to showcase "the most efficient flight". This demo is part of Albatross, a European aviation partnership to explore how existing technical and operational innovations can be combined to further reduce the environmental footprint of aviation.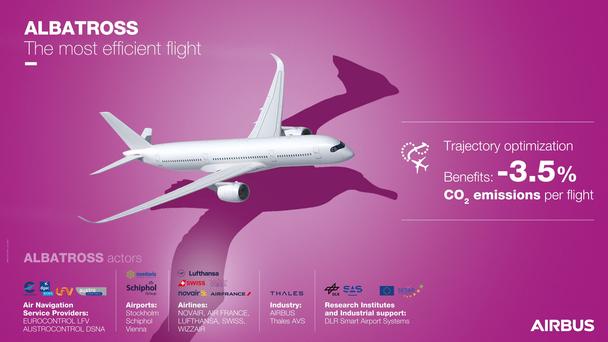 ATM (Air Traffic Management) can have a powerful impact on flight emissions. As such, it is considered as an area for review and development in order to ensure better and more efficient airspace management.
More on Most efficient flight - flight trajectory
New energies
Enthusiasm for Sustainable Aviation Fuel (SAF) as today's alternative to fossil fuel is rising, with the challenge now being to make it more widely available and adopted. However, it certainly needs to be scaled up to meet demand which will go well beyond 2035.
All Airbus aircraft are currently certified to operate on up to a 50% blend of SAF mixed with kerosene and Airbus has the ambition to achieve certification of 100% unblended SAF by the end of this decade.
More on Most efficient flight - SAF
Other high-potential alternative energies for future aircraft include electricity and hydrogen which could enable zero CO2 emissions.
FAST article Exploring hydrogen: The impact, challenges and options
Ways to reduce CO2:
Improved ground operations
Carbon offset programmes
SAF
New efficient engines and aircraft
Optimised ATM
Hydrogen and electric energies
Investing in the future
Airlines such as Delta, easyJet and SAS have noted that their customers feel increasingly concerned by the environment and are eager to see lower flight emissions. At the same time, there are naturally concerns about the investment required to support future solutions and their infrastructures - be it SAF, hydrogen, or electric-powered flights.
The Airbus ZEROe passenger aircraft* could enter service by 2035. Developing the concept has enabled a huge increase in technological knowledge, but has also shown the challenges including energy sourcing, infrastructures, regulations and policies.
The Airbus Summit
Watch the panel discussions and Q&A with key industry speakers.
Read the summary: Airbus Summit 2021 Proceedings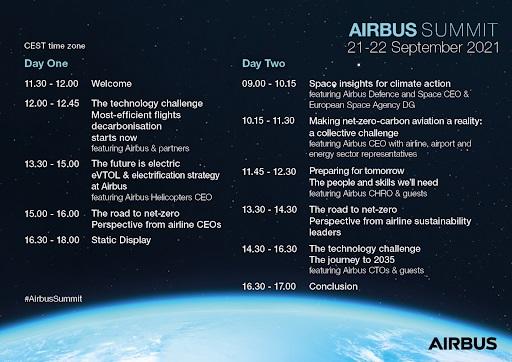 Connecting ecosystems
Cross-functional teams within Airbus - from Commercial Aircraft, Helicopters, and Defence and Space - are already working on emission and noise reduction, sustainable fuels, energy efficiency, aerodynamics and new materials.
And throughout the wider aeronautical ecosystem, including regulators, governments, suppliers and airlines, new partnerships and collaborations are developing.
A global coordinated effort is crucial - it is time to act.
------------------------------------------------
Copyright photos and illustrations: Airbus, Getty Images
------------------------------------------------
To view other FAST articles, download the FAST app (available in the App Store and Google Play)