Airbus' Flight Hour Services (FHS) to cover T'way Air's A330 fleet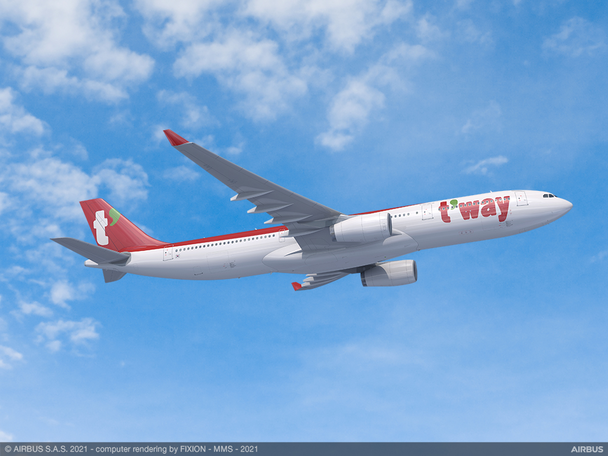 Atlanta, United States, 22 March 2023 – South Korea's T'way Air has selected Airbus' Flight Hour Services (FHS) to support its three A330-300s, becoming the latest FHS customer for an A330 fleet.
The agreement demonstrates the trust placed in Airbus' maintenance-by-the-hour services by airlines around the world, for widebody fleets.
T'way will benefit from integrated material services including on-site stock at their bases in Gimpo and Incheon International Airports, access to Airbus' mutualised spares pools as well as components engineering and repair services around the world. 
Airbus will guarantee spare parts availability, generating value through increased fleet availability and operating maintenance costs savings.
"We are very happy to see our Flight Hour Services for widebody types recognised as a trusted means for the continued support of T'way's A330 operations, and we thank them for their trust. The FHS maintenance services provide more flexibility and reactivity to our airline customers," said Rocio Gil Moreno, Head of Airbus Services Sales Asia Pacific. 
T'way Air became a new Airbus operator in March 2022, following the arrival of its first A330-300. The hybrid low-cost carrier operates the widebody on medium and long haul international operations, including to destinations in Australia, Europe and Southeast Asia.
Your contact
Aaron Chong
Communications - Airbus Asia-Pacific
Kristi Tucker
External Communications