Thai Airways signs long term contract for A320 Family fleet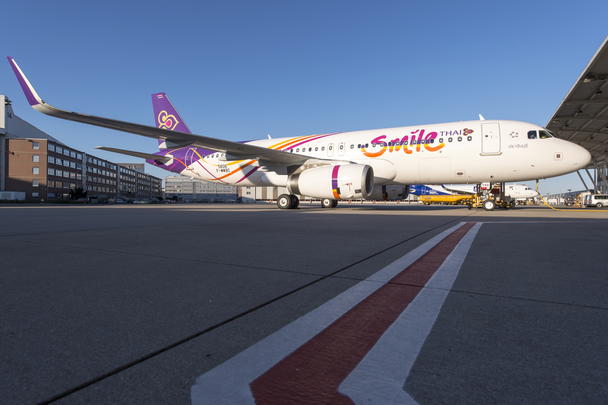 Atlanta, United States, 5 April 2023 – Thailand's flag carrier airline, Thai Airways, has renewed its Airbus Flight Hour Services-Components (FHS-C) contract for its A320 fleet. This latest FHS contract extension from Thai Airways restates the long standing relationship between Airbus and the airline.
The long term agreement will provide support for Thai Airways' 20 A320 Family aircraft for the foreseeable future. Comprehensive material services will include on-site-stock at the airlines Suvarnabhumi Airport main base in Bangkok, unlimited access to regional Airbus pools, components repair and engineering services.
Airbus' FHS allows airlines to maximise aircraft availability while reducing capital expenditure. This new agreement demonstrates the growing trust placed in Airbus' power-by-the-hour services by airlines around the world. Currently, over 1,200 aircraft are contracted to AFHS.
Your contact
Aaron Chong
Communications - Airbus Asia-Pacific
Kristi Tucker
External Communications