Upsize your overhead bins, downsize boarding hassle and stress
New, larger "Airspace L Bins" retrofit upgrade available for A320 Family aircraft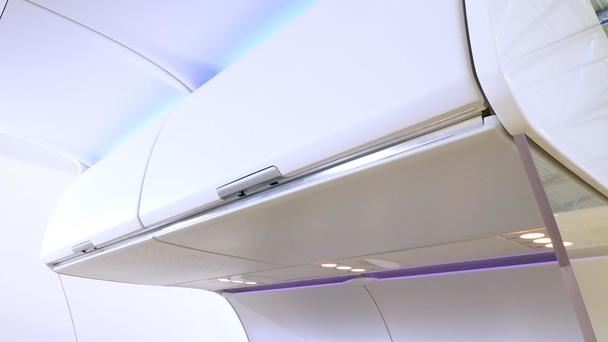 The new stowages allow vertical loading of carry-on roller bags, resulting in a 60% increase in baggage capacity. The increased capacity improves the passenger experience and reduces cabin crew workload, in particular during boarding and deplaning.
The bins have been developed to perfectly match the Airspace cabin design language, so airlines with mixed A320 Family fleets or operating Airbus widebodies with Airspace cabins can offer connecting passengers a more seamless transition from one flight to another.
Optimised for plug & play replacement of the in-service enhanced bins, the new L Bins can be retrofitted in 3 to 5 days, making them the fastest and most cost effective A320 Family retrofit solution. They also share common parts with Airspace XL Bins for lower spares holding costs in mixed fleets.
The bins, which are made of ultra-lightweight and highly stable composite products, will be manufactured by EFW (Elbe Flugzeugwerke GmbH), an Airbus First Tier supplier for composite components since 1993. Production will take place in a new state-of-the-art manufacturing site employing measures such as photovoltaics and bioenergy.