Air France welcomes its 21st A350 featuring the new cabin standard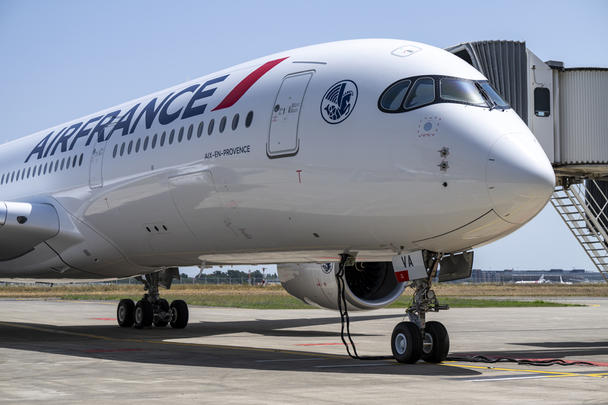 On July 18, 2023, Air France took delivery of "Aix-en-Provence", their twenty-first A350, out of the 41 A350-900 ordered. As part of the last A350 cabin development, the aircraft features the new cabin standard with the door 1 XL area configuration, offering more space and comfort in the quietest cabin of its category. 
On Tuesday, July 18, the A350-900 was delivered to Air France in Toulouse and completed its ferry flight to Paris-Charles de Gaulle, where it will operate on the airline's long-haul routes starting from this summer. This A350 is a 3-class configuration offering 292 seats with 212 in the Economy class, 32 in the Premium Economy cabin and 48 in the Business class.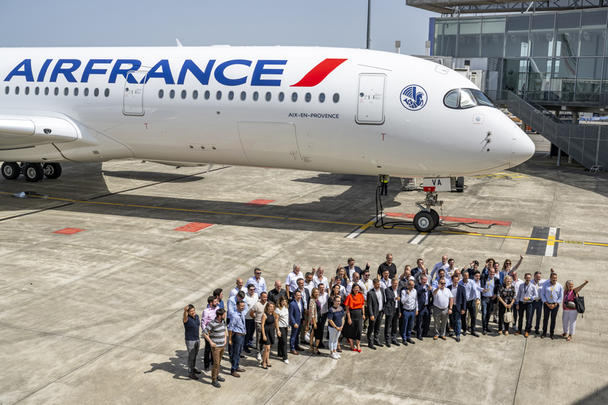 Passenger comfort at heart: The new A350 cabin standard
With this new A350-900 delivered to Air France, Airbus introduces the last step of its new cabin standard with the "full door 1 XL" area configuration, as part of the A350 new production standard revealed in 2022. 
The door 1 XL area is composed of different "monuments" options located around door one. Air France has selected a bigger galley area for the flight crew tasks on the right-hand side including an increased worktop surface and eight trolley capacity. On the left-hand side, the configuration comprises a bigger lavatory providing capability to persons with reduced mobility and a new center-flight crew rest compartment. 
Airbus' new production standard brings additional performance and cabin improvements for both A350-900 and A350-1000. Compared to previous standards, it brings a weight reduction of up to 1.2 tonnes by optimising systems and structures and increasing the use of advanced materials which already represent more than 70% of the aircraft. The Maximum Takeoff Weight is also increased by 3 tonnes allowing each model to maintain its maximum range capability, beyond 8,000nm, while carrying an increased payload. 
The new standard comes also with a wider interior cabin allowing airlines the flexibility to offer up to 30 additional seats in a typical 3-class configuration or to provide more space and comfort for passengers. This wider cabin volume allows larger galleys with an increased worktop surface for the cabin crew and electro dimmable windows for passenger comfort. 
Air France flagship for long-haul flights 
With this new A350 joining its long-haul fleet, Air France is positioning the A350 as its new flagship in comfort trends to modernize its fleet with the Airbus long range and passenger comfort leader. 
By 2030, latest generation aircraft including the Airbus A350s will represent 70% of the Air France fleet. With 25% less CO2 emissions compared to previous generation aircraft, the A350 will be instrumental to support the airline's fleet replacement as part of its commitment to reduce its environmental footprint.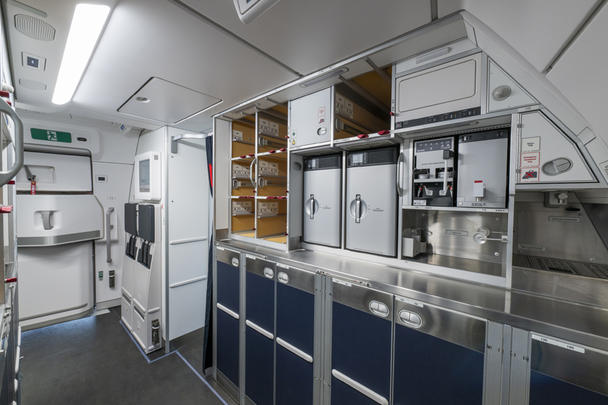 About the A350 Family
With enhanced performance, 25% less fuel burn and CO2 emissions and 40% less noise footprint compared to previous generation aircraft, the A350 family continuously attracts operators offering both high versatility - up to 9,700nm/18 000 km - and efficiency. To date, the A350 Family flies in the liveries of 40 airlines on over 1,000 routes worldwide. Airbus logged a total of 1,026 orders from 56 customers with a backlog of 484 aircraft to deliver. 
Your contact
Lena Moline
External Communications Professional
Anne Galabert
External Communications - Airbus Commercial Aircraft