Vietjet signs for Airbus latest Skywise solutions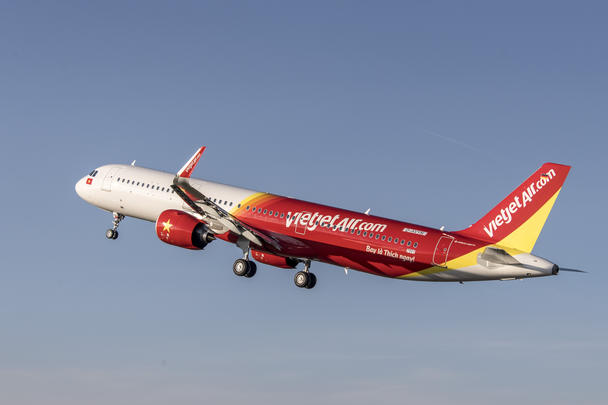 Singapore, 17 May 2023 – Vietjet has become the first customer of Skywise Core [X1]*, the recently launched new version of the Airbus Skywise digital platform, which allows operators worldwide to enjoy more efficient aircraft operations based on data insights. 
Vietjet will also adopt Skywise Health Monitoring (SHM) as its key future fleet performance tool, following an extensive evaluation. Vietjet will become the 90th airline in the world to onboard the SHM digital solution. 
Launched in 2019, SHM gathers live diagnostic feeds from the aircraft through its Aircraft Communication Addressing and Reporting System (ACARS) link to the airline's information system. SHM improves the overall fleet availability by managing aircraft events and  associated troubleshooting in real-time, allowing prioritisation and tracking to increase the dispatch reliability.
"Vietjet's adoption of Skywise Core [X1] and SHM is another significant step forward in the airline's ongoing commitment to operational efficiency and safety. By leveraging these innovative solutions, Vietjet will be able to enhance its maintenance efficiency, ensure the highest fleet operation reliability, and thus bring greatest satisfaction experiences to our passengers," said Vietjet Chief Operations Officer, Michael Hickey.
"The combination of SHM and Skywise Core [X1] is a game-changer in the aviation industry, offering unparalleled insight into aircraft health and performance. We look forward to supporting Vietjet in its aircraft operations," said David Marty, Head of Airbus Digital Solutions Sales and Marketing.
Airbus Skywise is the largest digital aviation community, with more than 48% of all Airbus aircraft globally currently in service connected to the platform. In total, over 10,500 aircraft are connected to Skywise.
*Skywise Core [X1] is the entry tier of the Skywise Core [X] data platform, and is preceded by Skywise Core [X2] and Skywise Core [X3] with added features, tools and services.
Your contact
Aaron Chong
Communications - Airbus Asia-Pacific