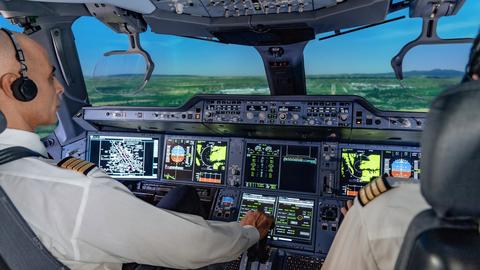 Flight Training courses
Our expertise and experience on Airbus aircraft and highly qualified/knowledgeable instructors are our best strengths, leveraging the Airbus Flight Training reference to train for safe and efficient operations
Our training course portfolio covers the entire flight training curriculum and pilots' training career path, from ab initio flight training, Captain upgrade, Recurrent Training & Checking including EBT and Instructor & Examiner courses.
Flight Training courses
Thanks to our modular training courses we can adapt to your training requirements and operational needs.
Our ab initio, intermediate (JOC/MCC), Type Rating, RTC and Instructor courses fully incorporate the Competency-Based Training & Assessment (CBTA) training philosophy. CBTA has been developed to optimise pilot skills and develop non-technical competencies. Pilots are therefore trained and assessed based on their capability to deal with situations.
Furthermore, Airbus has fully integrated the Evidence-Based Training philosophy (EBT) into Recurrent Training and Checking (RTC) and has the flexibility to provide both a 'traditional' and an EBT RTC program to tailor our training to your pilots' experience.
Our courses are all fully compliant with EASA requirements. Other approvals are also valid depending on the training location. They are available in all our Airbus Training Centres and some can be deployed at your facilities if you possess the required equipment.
Interested in our Flight Crew Training Courses?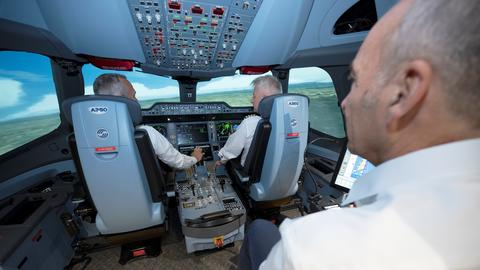 Type Rating
Our Type Rating courses are composed of several modules that can be combined according to your operational and pilots' needs and are fully CBTA integrated and compliant.
Our Type Ratings can be combined with Base Training or  Zero Flight Time Training (which can include FFS Handling Session) courses and Line Flying Under Supervision (LIFUS) (also referred to as Initial Operating Experience (IOE)).
Intermediate phase modules and the HUD course can be fully integrated into the a Type Rating, leading to an overall reduction in the full course duration. 
To support your Airbus pilots to obtain another Airbus aircraft rating, we propose our Cross-Crew Qualification or Difference courses. Your pilot will benefit from a high quality standard training on a shorter and adapted rating course.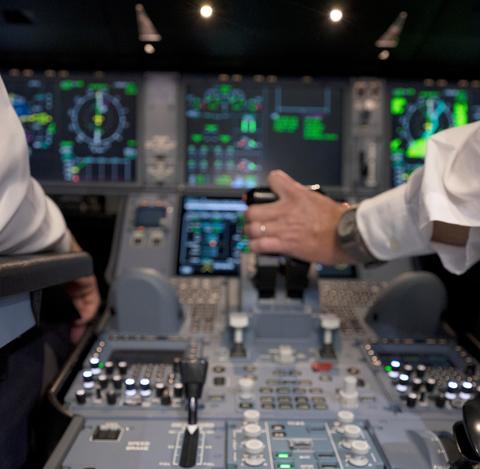 Intermediate phase modules
Our following intermediate modules can be provided independently or combined with a Type Rating programme to provide a fully integrated training solution and adapt to your pilots' needs.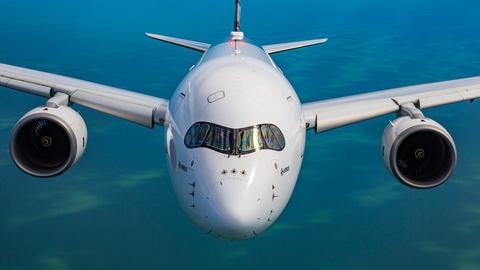 Flying Under Supervision
In the frame of an Entry Into Service or whenever the need comes, take the opportunity to reinforce pilots' confidence and expertise in a dynamic aircraft handling with a customised proposal!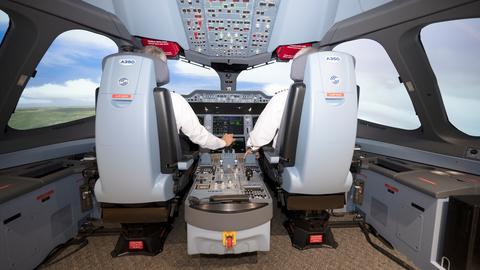 Airline Operations courses
Our Airline Operations training courses enable you to maintain pilot's competencies or to train them to manage special flight operations (HUD, LVO, etc.) or to address specific training.
Furthermore, we provide the Airbus Command Course to upgrade your pilots from First Officers to Captains notably comprising a specific focus on human factor and CRM skills & competencies.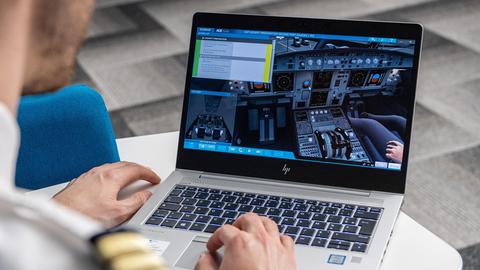 Airline Operations e-Training
Being either a prerequisite to a Flight Training course or a qualifying flight operations course, our e-Training courses are available anytime, anywhere, to adapt to your operational needs via our e-Learning platform.
Are you looking for a Systems difference e-Training course? Consult our Training Solutions and our Familiarisation Briefings e-Library.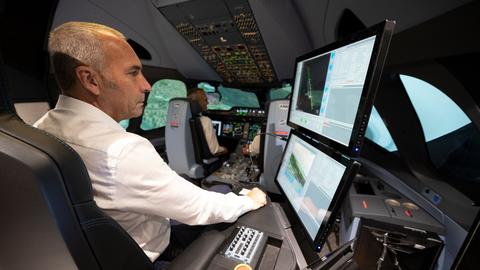 Instructor and Examiner Courses
Instructor Courses
We offer a unique, highly appreciated people-centred programme to train-the-trainer, available for future or experienced pilot instructors to acquire the competencies to conduct flight crew training within the airline, but also to extend and refresh their knowledge.
Examiner Courses
Our Examiner courses will provide the competencies to run license skill tests (LST), license proficiency checks (LPC) and operator proficiency checks (OPC).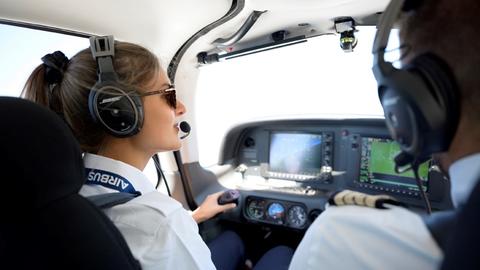 Airbus Flight Academy
Become the pilot of your dreams
Join us to live a unique experience, progressively accompanied by our qualified pilot instructors and ab initio experts, guided by the pioneers of the aerospace.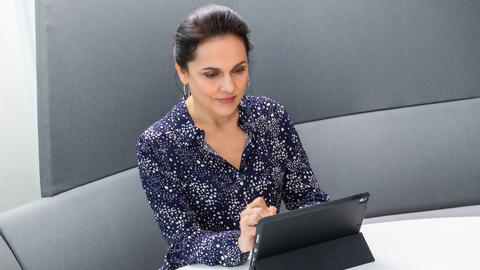 Flight Training Solutions
The latest training technologies at your fingertips
Airbus Flight Training experts are continuously striving to improve our services portfolio, integrating the latest training concepts and technologies to better serve your needs. Discover our Flight Training solutions and take advantage of Airbus training and our OEM quality standards, at your base, in full autonomy.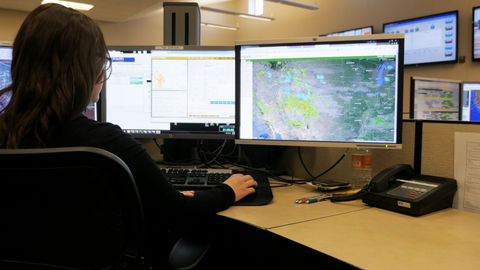 NAVBLUE Training
NAVBLUE continuously increases library of training courses
The NAVBLUE operations engineering training courses provide the instruction to administrate NAVBLUE products and to develop skills on dedicated subjects covering PBN, Safety Management, Risk Assessment, Aircraft Performance and Fuel and Flight Efficiency.