Airbus Flight Training experts are continuously striving to improve our services portfolio, integrating the latest training concepts and technologies to better serve your needs.
Discover our Flight Training solutions and take advantage of Airbus training and our OEM quality standards, at your base, in full autonomy.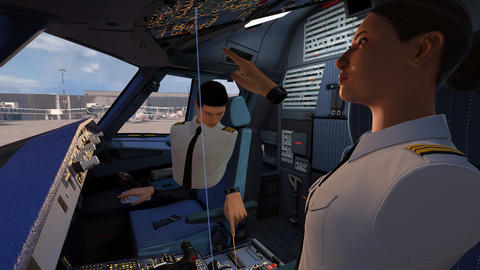 Virtual Procedure Trainer
Airbus Virtual Procedure Trainer is interactive Airbus' Flight Training software designed to:
Familiarise trainees with the cockpit earlier and more often
Learn and rehearse procedures including the walk-around
Use Airbus VPT with Virtual Reality equipment for an immersive experience in a high-fidelity 3D cockpit to build muscle memory.
Utilise Airbus VPT with a flat screen (Tablet, laptop) device for additional flexibility and portability.
Train solo or train remotely as a crew, optimising time in Flight Simulation Training Devices.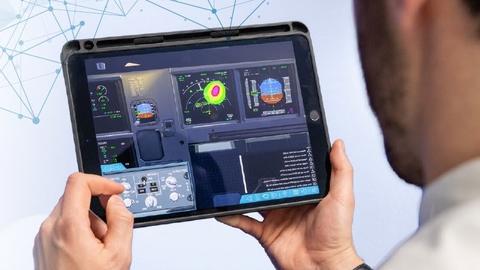 MATe Suite
The Mobile Airbus Training experience - MATe Suite, our mobile flight training solution
MATe Suite covers the complete flight ground curriculum, from Initial to Recurrent training, including:
Systems Knowledge Modules in a 3D virtual environment
Familiarisation Briefings library
Examination system
Procedure tutorials
Flight Crew Training Programme
Additional modules and services
Cloud based, MATe Suite is easy to install, and can be used online or offline. It is compatible with most common devices and OS, including iPad.
Train, monitor and check your flight crews' training progress when, where and how you need it!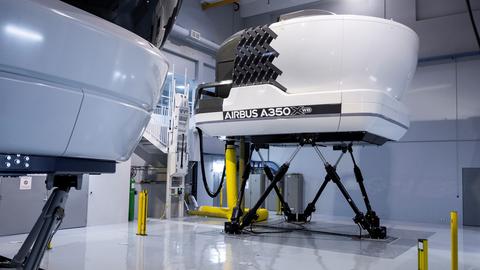 Dry Full Flight Simulator
Full Flight Simulators (FFS) Dry Sessions
Our Full Flight Simulation (FFS) are equipped with the higher standards and compliant with the latest level of certifications.
Find your perfect Full Flight Simulator location in one of our Airbus Training Centers worldwide certified by the major international Airworthiness Authorities.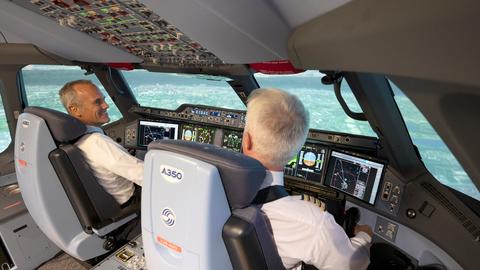 Flight Training Courses
Airbus Flight Training offer to train for safe and efficient operations
Our expertise and experience on Airbus aircraft and highly qualified/knowledgeable instructors are our best strengths to train at the highest standard your pilots for safe and efficient operations.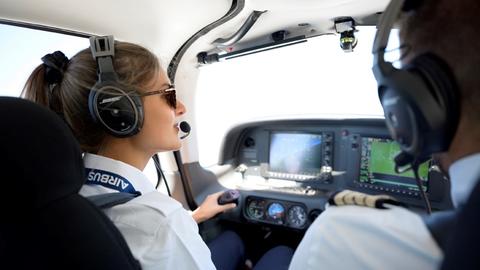 Airbus Flight Academy
Become the pilot of your dreams
Join us to live a unique experience, progressively accompanied by our qualified pilot instructors and ab initio experts, guided by the pioneers of the aerospace.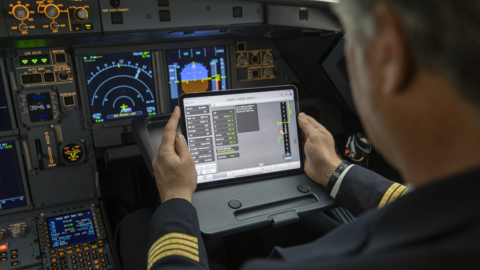 NAVBLUE Training
Continuously increasing our library of training courses
Choose our tailored training solutions to leverage skills across your organisation.