#01
ADVANCED TECHNOLOGY AND PROVEN MATURITY
The all-new A330neo is not only equipped with new engines and new wings but also benefits all-round from the A350's built-in aerodynamics, technology and award-winning Airspace cabin.
#02
ADVANCED FOR MAXIMUM VERSATILITY
With its seat and range configuration, the A330neo is the ideal widebody for all sectors from 30mins up to 17 hours, offering unique operational versatility for operators.
#03
ADVANCED FOR BUSINESS SUSTAINABILITY
With double-digit fuel burn reduction and equally less CO2 emissions compared to its predecessor, the A330neo has been advanced to ensure operators meet future sustainability requirements.
Building on the success of its predecessor, the A330neo reached 99.5% operational reliability just two years after its entry-into-service. The A330neo offers airlines the proven choice when it comes to replacing their widebody fleets or single-aisle operators wishing to expand their operations.
Proven operational reliability
Backed by a proven and mature market with over 1800 firm orders and flying with more than 120 customers, the A330neo brings advanced efficiency, continued reliability and the latest technologies to boost profitability for operators. In addition to its exceptional overall Operational Reliability, the A330neo also relies on 99.6% Engine Operational Reliability, achieved less than a year after entry-into-service, demonstrating the aircraft's maturity compared to its direct competitors.
New engine. New wings. New generation performance.
The A330neo's Trent 7000 new engine design incorporates the technology of the Trent XWB, the most efficient engine on the market today. The engine, together with its new high-span wings, gives the A330neo a winning engine-airframe combination that delivers 25% lower fuel burn for operators compared to previous generation aircraft.
Boost revenue with the new Airspace cabin
With its award-winning Airspace cabin, the A330neo delivers additional revenue-generating possibilities to truly boost operators' profitability. Not only is it the quietest cabin in its class, the A330neo also offers the latest generation of IFE and a complete connectivity solution, providing exceptional passenger experience.
A new generation aircraft enabling new generation services
Enhanced with Airbus Services, the A330neo provides even more efficiency and reliability, including cost reduction opportunities. Thanks to its latest generation features, the A330neo plugs in seamlessly with the digital services such as the Skywise portfolio and e-Ops services, together with the end-to-end secured Connected aircraft design. They can help to ease pilot's workload, streamline flight operations, enhance operations in the most economical way while most importantly in a secured way.
The A330neo's proven versatility makes it the ideal entry-level widebody aircraft. With typical seating capacity ranging from 220 to 300 seats and up to 1500nm additional range when compared to previous generation aircraft, the A330neo seamlessly adapts to a variety of operations and routes, while reducing trip costs.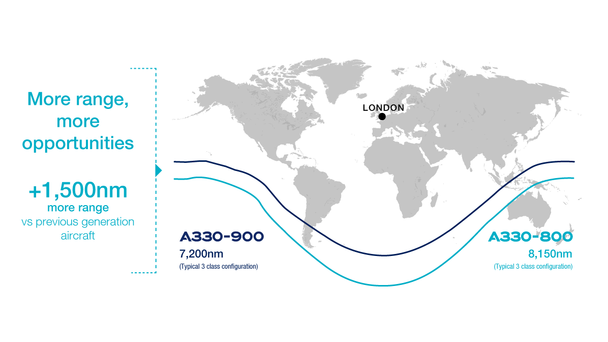 The A330 Family has proven to be the most popular and versatile widebody family worldwide. With over 70% utilisation in regional markets, the A330neo continues to build on from its predecessor's success and has been advanced to deliver even more efficiency and savings on any sector length, for missions ranging from 30 mins right up to 17 hours.
This built-in flexibility can be significantly optimised with Upgrade Services to adapt to any type of operations. For example, flexible operational weights can be achieved with additional weight variants to either increase the MTOW for extra range or payload, or reduce the aircraft's weight for lower landing and navigation charges. Cabins can also be adapted thanks to flexible cabin enablers to make you successful in any type of operational mode and network.
With its 99.5% Operational Reliability (OR), the A330neo is the lowest-risk choice for operators in the widebody market, thanks to its low operating cost.
The A330neo's lowest fuel consumption per seat in all sectors is one of the main drivers helping boost airline's profitability while equally lowering their CO2 emissions.
The outstanding efficiency of the A330neo also ensures compliance with current and future sustainability requirements and legislations. Being the first aircraft to be certified by EASA for ICAO's new CO2 emissions standard, the A330neo confirms its ability to comply with upcoming environmental regulations. Additionally, the A330neo also features a 16 EPNdB margin to ICAO Chapter 4, as well as reduced NOx emission levels 27% below CAEP/6.
We are proud to be the German launch customer for the A330neo. Thanks to the latest technology and maximum efficiency of the aircraft, we will be taking off with our new plane from Autumn 2022 with fuel consumption of just 2.1 litres per passenger per 100 kilometres.
      Ralf Teckentrup, Condor CEO
Services for more sustainable operations
With the Airbus Services portfolio, airlines can reduce operating costs and increase revenues while contributing to the decarbonising of their operations across the life cycle of their fleet. The portfolio includes notably fleet asset maintenance and waste reduction solutions and even extends to minimising noise on existing and new routes.
---
Continue exploring the A330neo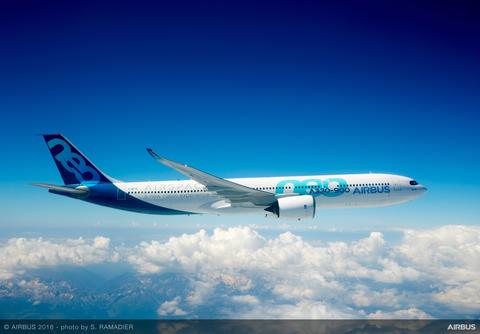 Advanced to easily introduce widebody operations
Lower your risk with the most versatile and accessible widebody designed with even more revenue-generating features.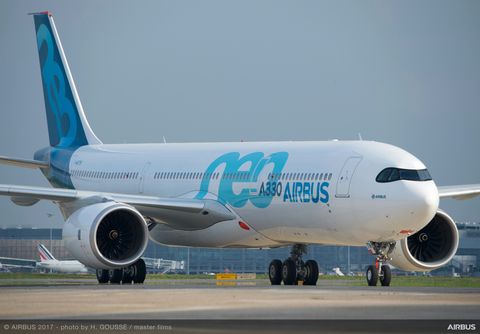 Advanced for market sustainability
Advanced to seamlessly bridge single-aisle and widebody operations, for today and tomorrow.