GSE & Airbus Services invests in research and development to provide you with the latest innovative tools to optimise your maintenance.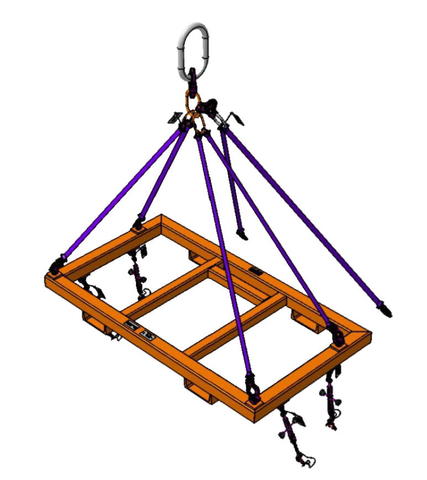 APU Installation Trolley
The APU Installation Trolley is designed to hold, support and move an APU for instance from the aircraft maintenance area to a loading area.
The APU installation trolley is mobile, providing a free work area from both sides and feature a tow bar for moving to and from workshop.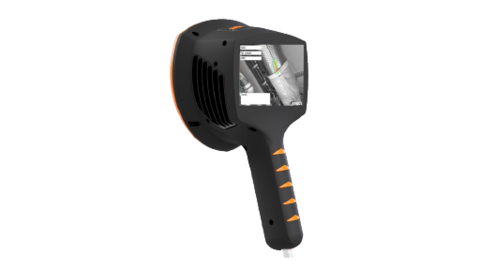 Air Leak Detector Camera
The Airbus Air Leak Detector Camera is a tool to support you in detecting air leaks in the bleed system.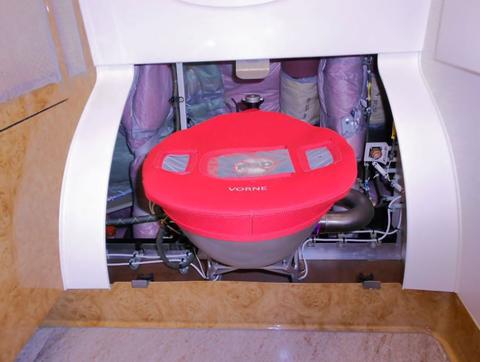 Cover Passenger Windows & Lavatories
For heavy maintenance checks, several protections are available.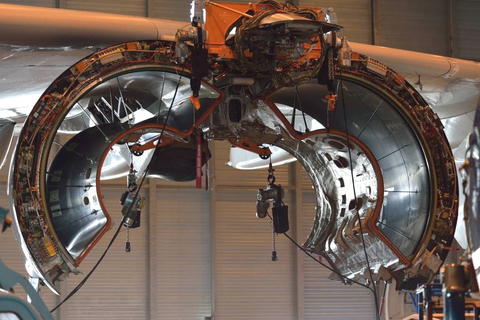 Electrical Hoist Kit
The electrical hoist kit replaces the standard manual hoists with electrical motor driven hoists. Control can be performed through touchscreen tablet or control unit.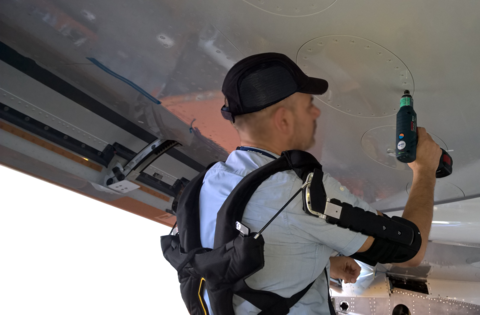 Exoskeleton Arm Assistant
Arm Assistant is a light-weight exoskeleton. It provides support in laborious jobs involving intensive use of arms, allows more efficiency with lower fatigue.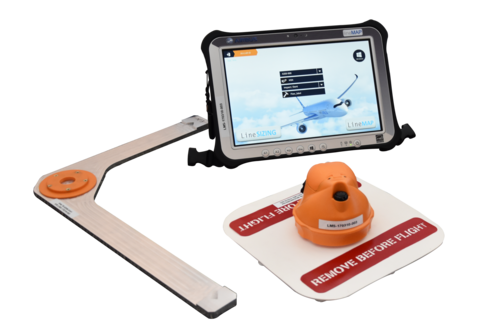 Line MAP
Line MAP is a  solution for localisation of damage on composite aircraft.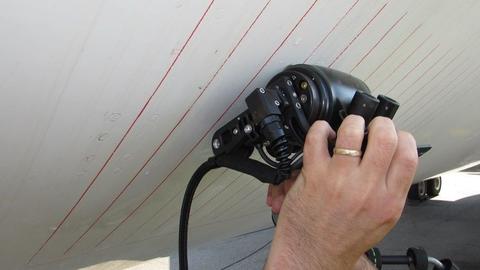 Line SIZING
Line SIZING tool enables B1 or equivalent mechanics to perform damage sizing on A350 monolithic CFRP.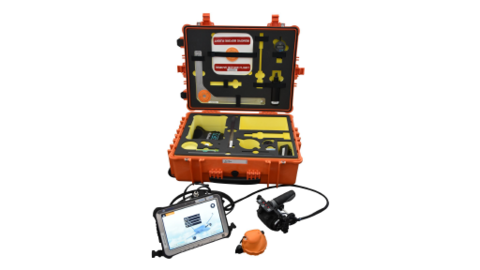 Line Sizing Map Combo
This Combo kit contains Line MAP and Line SIZING GSE.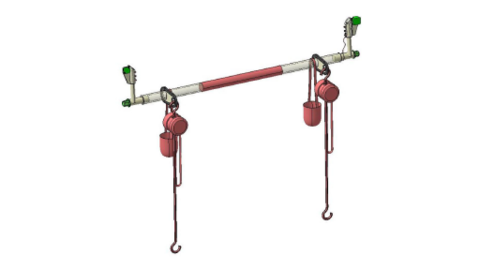 Raft Slide Installation Removal Tool
The Raft slide installation removal tool is used to support the installation of the door mounted slide rafts. The packed slide can weigh up to 125kg making the removal and installation of the slide difficult with little space.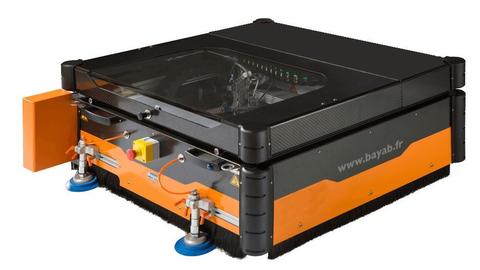 Repair Jet
Using abrasive water jet technology, the tool is able to remove damaged composite plies during the bonded repair process.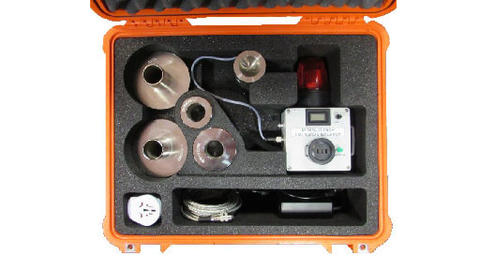 Safety Warning Kit for Jack
The Safety Warning Kit for Tail Jack is used to warn by sound and light signal all loads that exceed predefined load value.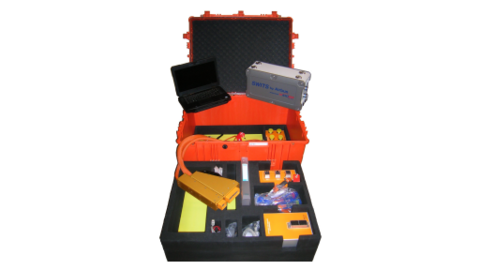 Smart Wiring Trouble Shooting
The SWITS GSE enables the performance of automatic detection and location of electrical faults on A/C wiring and equipment.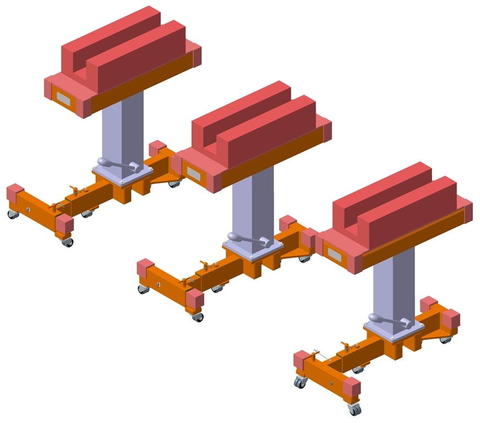 Trolley for Removal / Installation of Galleys
Moving galley monuments inside the aircraft cabin during installation and removal is difficult due to limited height, access and monument weight. This tool combines both, the capability to move galleys and make final positioning easier.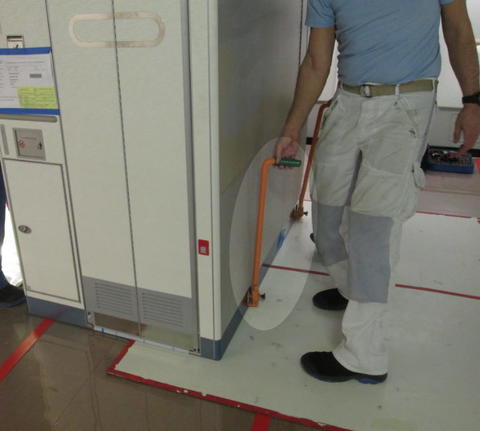 Trolley for Removal / Installation of Lavatories
Most lavatory monuments are not extremely heavy but their box design and size make it difficult to handle them especially at final positioning. This kit has been designed to ease removal, transport and re-installation of most normal sized lavatories.