We accompany you throughout the full flight training life cycle to train and maintain pilots' competencies throughout their career path, by proposing a fully integrated training programme from Ab Initio to Ops qualifications and ready-to-use training solutions.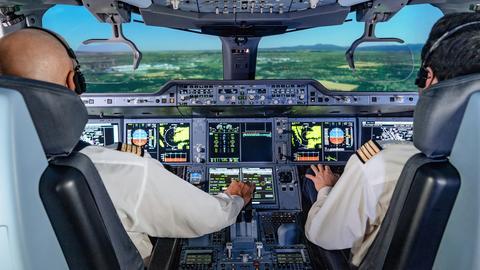 Flight Training
Solutions adapted to full flight training lifecycle to train and maintain pilots' competencies
Our offer is designed to develop operationally-ready pilots for a smooth integration from training to the operational environment. It integrates the Airbus Flight Training Reference: a worldwide flight training standard aiming at raising and harmonising the level of flight training amongst the aviation industry. Moreover, our learning concepts are centred on competences: competency-based training and assessment (CBTA), including 100KSA in our ab initio training phase, is already fully deployed within our curriculum.
As Manufacturer, we bring you the latest technological evolution and recommendations directly into the training programs.
Some of the courses can also be carried out within your facilities, if you possess the required training equipment.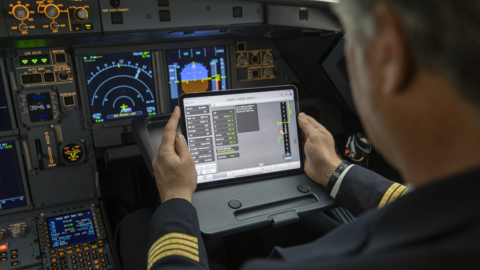 NAVBLUE's Flight Operations Training
Airbus Aircraft Family: A220 | A300 | A310 | A320 | A330 | A340 | A350 | A380 | other Applicability: Mixed fleet
The NAVBLUE operations engineering training courses provide the instruction to administrate NAVBLUE products and to develop skills on dedicated subjects covering PBN, Safety Management, Risk Assessment, Aircraft Performance and Fuel and Flight Efficiency. We continuously increase our library of training courses.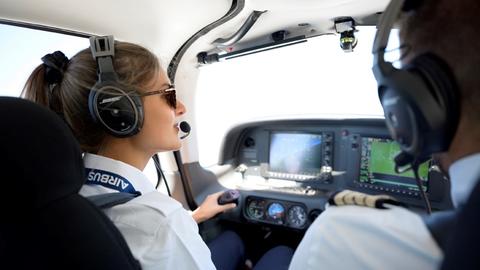 Airbus Flight Academy
Become the pilot of your dreams
Join us to live a unique experience, progressively accompanied by our qualified pilot instructors and ab initio experts, guided by the pioneers of the aerospace.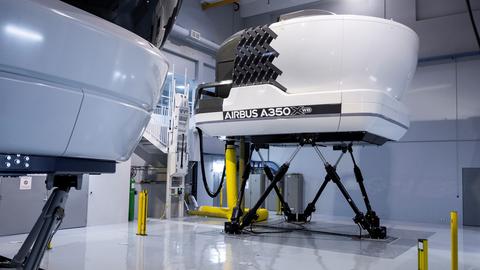 Looking for dry simulator hours?
Enhancing operational efficiency, optimising resources and increasing productivity
We combine aircraft manufacturer expertise, flight operations know-how and agile development to enhance operational efficiency, optimise resources and increase productivity for safe and sustainable aviation.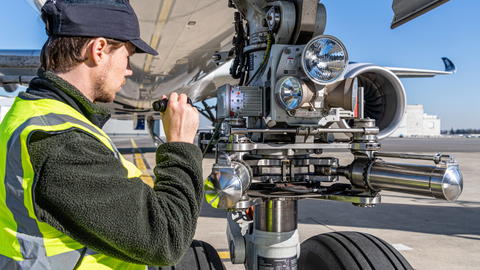 Maintenance & Structure Training
With you for safe & efficient operations
Airbus proposes its Maintenance & Structure training services to support you from the development of an upstream suitable program for the future maintenance technicians and engineers to the aircraft type related training and the continuation/recurrent training for experienced mechanics.