Bring the aircraft into the Indian classroom: Airbus maintenance Competence Training for academies "ACT for Academy" just launched in India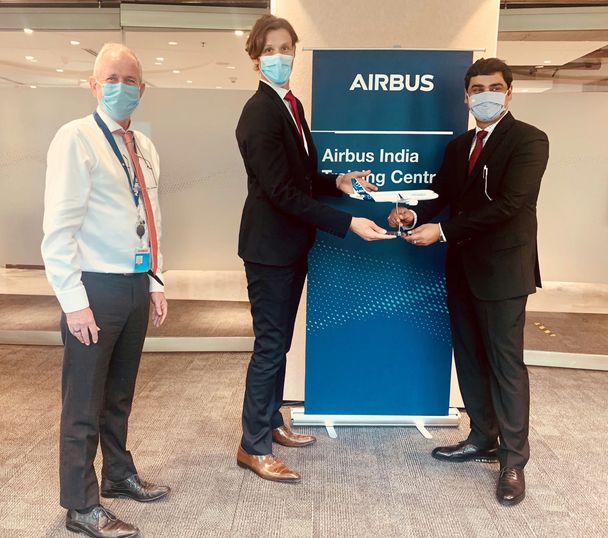 Airbus has just signed an agreement with the Indian Institute of Aeronautics (IIA) Group for the use of the newly developed training solution 'Airbus Competence Training (ACT) for Academy' in their curriculum.
India is the fourth country to adopt it after France, USA and Turkey confirming its utility and relevance for academic students worldwide.
"ACT for Academy" is an adaptation for schools and universities of Airbus' professional maintenance training solution ("ACT Suite") used by many Type Training organizations worldwide. It aims at familiarising students with the latest Airbus aircraft technology and maintenance procedures in a classroom environment.
It gives us immense pleasure to be the launch customer for the establishment of 'Airbus ACT for Academy' at IIA's New Delhi campus. This training solution will support the curriculum of DGCA & EASA Part 147 for approved Maintenance Training Organisations and staff. It will not only corroborate a remarkable feat in the basic training standards but in parallel boost the employability skills of our students by upscaling their knowledge and skill levels as desired by the aviation industry
Rahul Ranjan Singh, Vice President, IIAG
More than ever,  the aviation industry needs to be supported by a skilled and qualified workforce trained to the highest standards. "ACT for Academy" offers state of the art technology "bringing the Aircraft into the classroom". It enables practical and interactive sessions by using a virtual aircraft for better knowledge retention and more attractiveness. 
The solution includes:
Interactive medias reproducing a realistic Aircraft environment with a 3D virtual Airbus aircraft and cockpit 
Scenario driven exercises to  perform typical aircraft systems maintenance tasks  such as energize aircraft, start engines and simulate various malfunctions
"General Familiarization on Airbus aircraft" courseware to present and explain the aircraft and its systems
"ACT for Academy" is one of the many steps Airbus is taking to prepare future-ready talents in the aircraft maintenance and engineering domain.

Interested universities and institutions can contact Christophe Ponnet, Training Services Business Development Director to christophe.ponnet@airbus.com