Our smallest jetliner, just got a whole lot bigger with A220 Services...
Airbus proposes a range of services for your A220. We help you set-up your maintenance organisation, adapt your operations to new market opportunities and maximise your profitability.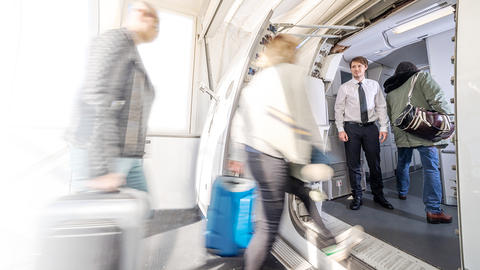 Operate your A220
NAVBLUE is a leading wholly owned Airbus Company. It is dedicated to Flight Operations & Air Traffic Management solutions and services, to airlines, airports, and Air Navigation Service Providers. Our global teams deliver a reliable, optimum and customised user experience to more than 500 customers worldwide.
Customer Care
Airbus sets the standard for best-in-class Customer Care by adopting a long-term collaborative approach with every single customer. Providing around-the-clock care and regional customer support, Airbus' diverse and talented team is determined to spread value and expertise consistently. For Airbus, establishing high-quality and continuous relationships across its global customer base is paramount.